Event Date:
Thursday, April 13, 2017 - 8:00pm
to
Saturday, April 15, 2017 - 8:00pm
Saturday, April 15, 2017 - 2:00pm
Event Price:
$17 General Admission
$13 UCSB Student/Faculty/Staff/Alumni, Non UCSB Student/Senior/Child
FREE | FALL
2017 Spring Dance Concert
under the direction of  Brandon Whited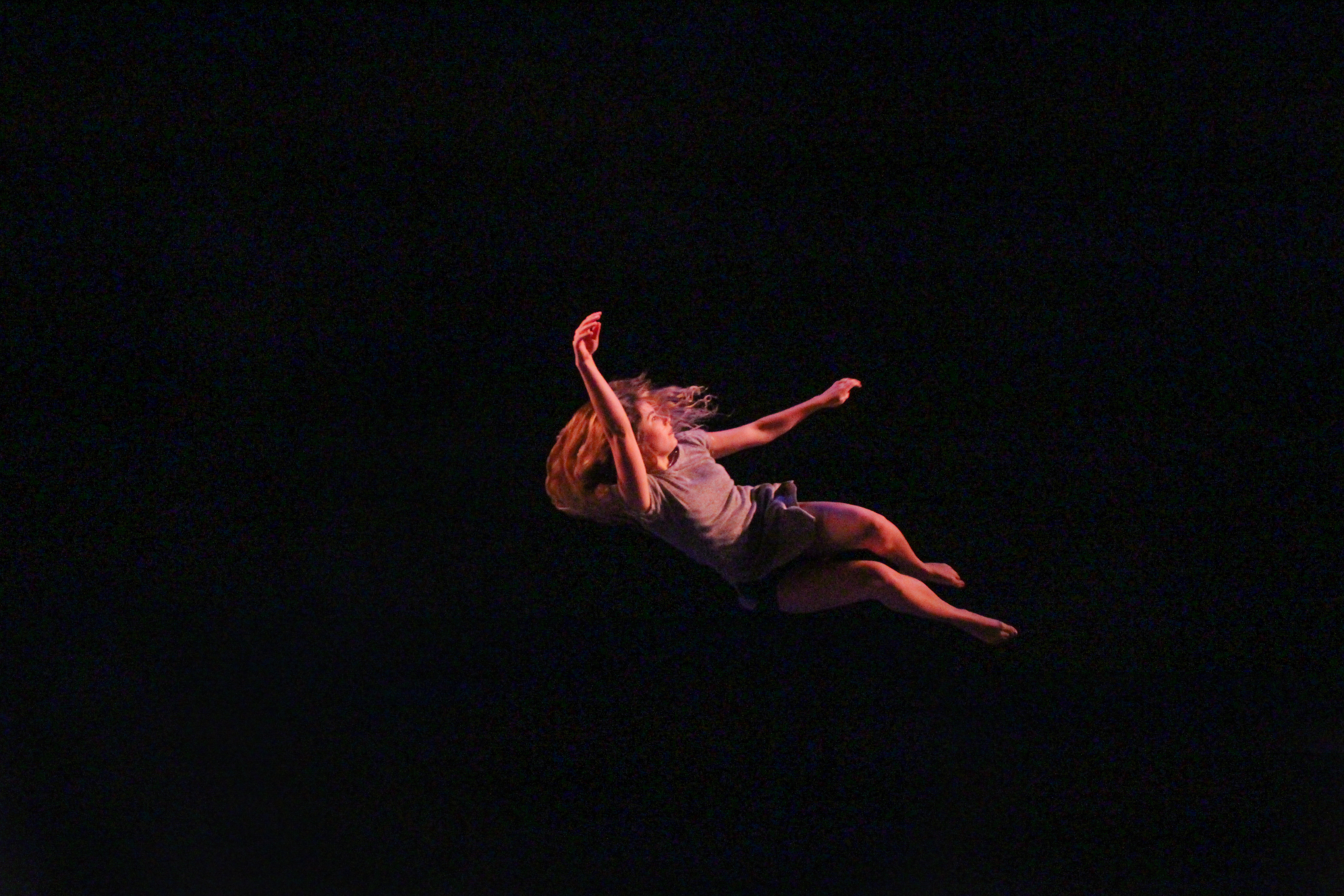 2017's Spring Dance Concert Free|Fall features new, original works by graduating BFA students Rachel Epling, Kelli Forman, Savannah Green and Olivia Maggi. Their dances—performed entirely by students from the department of dance—mark the culmination of the choreographic arc of the BFA curriculum, showcase their immense talents, and markedly diverse creative voices.
Alongside our current students' work, the concert marks the return of 2015 BFA Alumna, Gianna Burright with her work, Anywhere I Can See the Moon—created on members of the UCSB Dance Company.  This dance was developed as part of Burright's Masters thesis project at The Trinity Laban Conservatory of Music and Dance in London, England.  The company dancers will perform in London this spring as part of their European tour.
Opening the concert, members of the UCSB Dance Company will perform Buffalo, a powerful work by Stephanie Gilliland.  It is a is a high intensity athletic work that brings the dancers face to face with their own inner strength and fragility.  Gilliland, a seasoned choreographer based in Los Angeles, describes Buffalo as "a rite of passage, a love note to young dreamers, outsiders and artists on the cusp of adulthood."
Closing the evening, the UCSB Dance Company will again take the stage in a heritage work by a scion of Modern Dance, José Limón, restaged by UCSB's beloved Professor Emeritus, Alice Condodina.  They will perform "the Running Dance," an excerpt of Limón's full-length work, Psalm (1967).
May 31, 2016 - 11:10am