Event Date:
Wednesday, January 18, 2023 - 7:30pm
Thursday, January 19, 2023 - 7:30pm
Friday, January 20, 2023 - 7:30pm
Saturday, January 21, 2023 - 7:30pm
Sunday, January 22, 2023 - 2:00pm
Event Date Details:
JAN 18 - 21 | 7:30 PM
JAN 22 | 2:00 PM
Event Price:
PRE-SALE:
$13 Student/Faculty/Staff/Senior
$22 General Admission
DAY-OF:
$15 Student/Faculty/Staff/Senior
$25 General Admission
artistic director Brandon Whited
Santa Barbara Dance Theater marks its 46th Anniversary Season
this January at UCSB's Hatlen Theater
The concert will feature the work of Guest Choreographers Helen Simoneau and David Maurice, and a new premiere by new Artistic Director, Brandon Whited (Assoc. Prof. of Dance/Director of Dance Performance). Both guests joined the SBDT Dancers and Apprentices in August 2022 for an intensive creative residency that interfaced with UCSB Dance Summer Students.
Shifting the creative development model of the company toward a project-based framework, Brandon is excited to bring in professional dancers from near and far to engage with the UCSB campus and greater Santa Barbara arts community. Featured dancers this season are Nicole Powell (Carpinteria, CA), Paige Amicon (Los Angeles, CA), Natalie Leibert (Moorpark, CA), and UCSB Dance Alum, Derion Loman (Los Angeles, CA), with apprentice-understudies Riley Haley (UCSB Dance class of 2024), Sky Pasqual (UCSB Dance class of 2025), and Dalya Modlin (UCSB Dance class of 2023).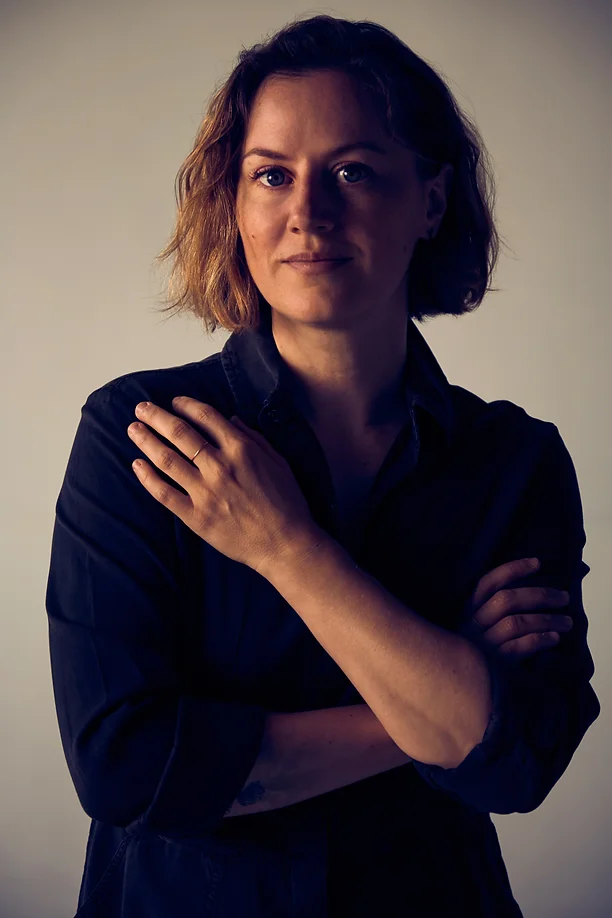 Helen Simoneau's DARLING explores vulnerability and intimacy through the presence and absence of touch. More than romance—how does touch inform relationship? This work suggests and supports alternative views on gender and sexuality. It exposes the viewers' own biases towards the perceived power and strength of the people onstage. Rooted in form, the movement is created in reverence to its lineage yet subverts traditional ways of being within dance partnering by proposing new ones.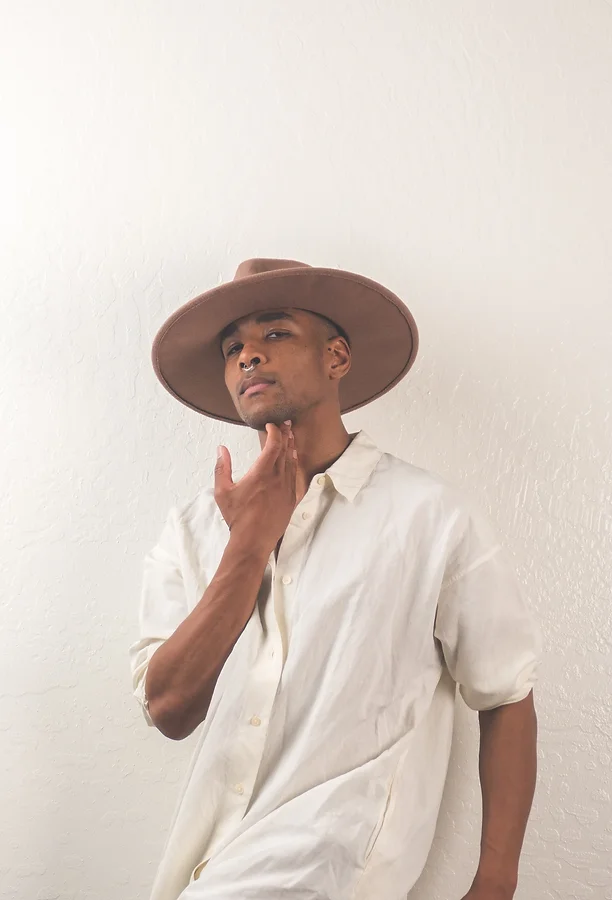 David Maurice offers a new premiere — Partial Adaptation — a dance work created in the realm of (as well as with many of the tools of) absurdist theater, challenging autonomy and the fourth wall. For David, Partial Adaptation is the beginning of a period of curiosity and the exploration of the roles of performers and audience, misuse of the fourth wall, and performer and audience autonomy. 
Brandon Whited's new premiere is an ensemble work six women comprised of both SDBT dancers and apprentices that abstractly resonates on the ongoing injustice endured by women. Developed in partial collaboration with the dancers, the piece contrasts gestural explorations of strength and assertiveness, with durational group partnering tapping into community and mutual support amongst women.
Portraits by Whitney Browne
Media Gallery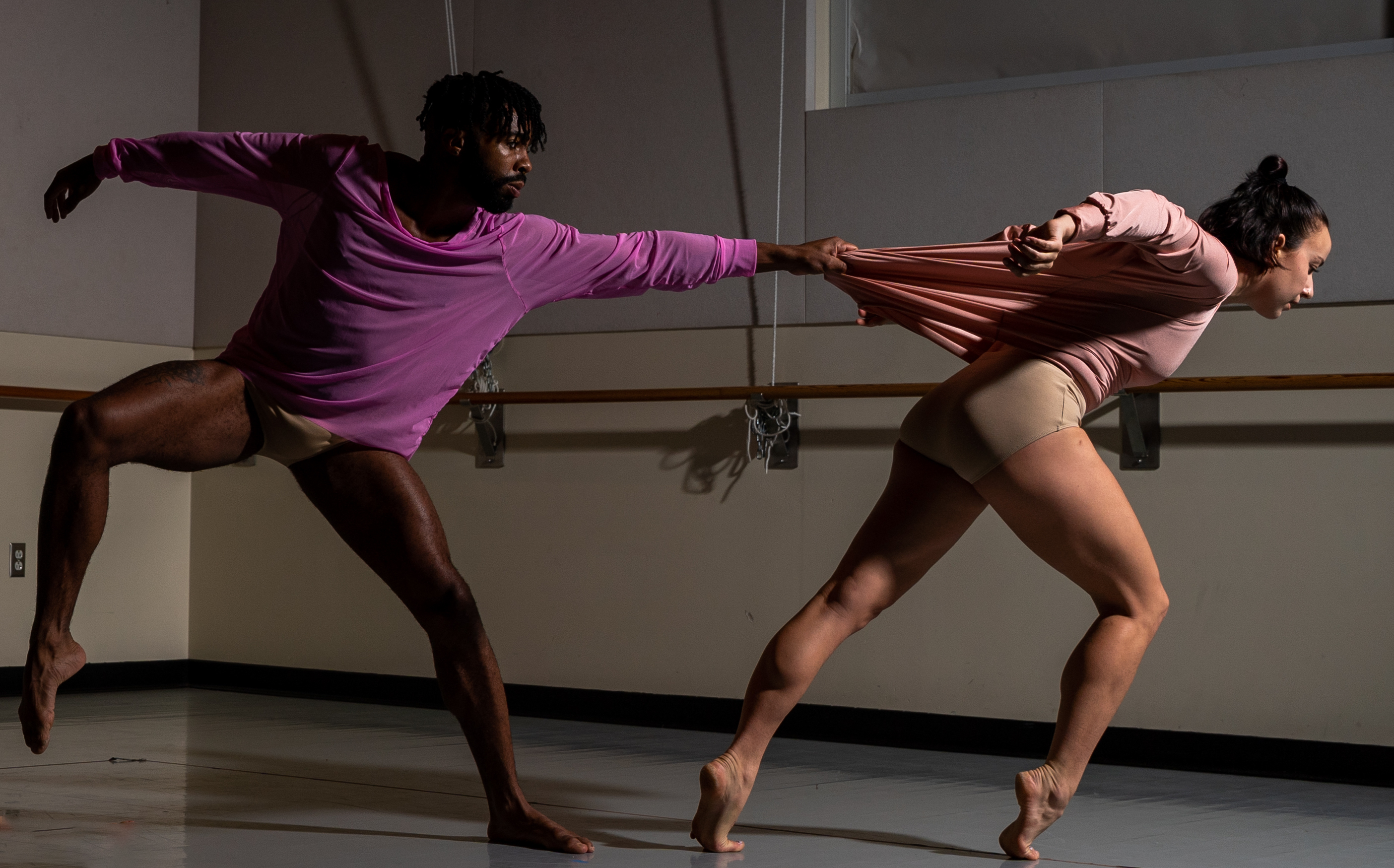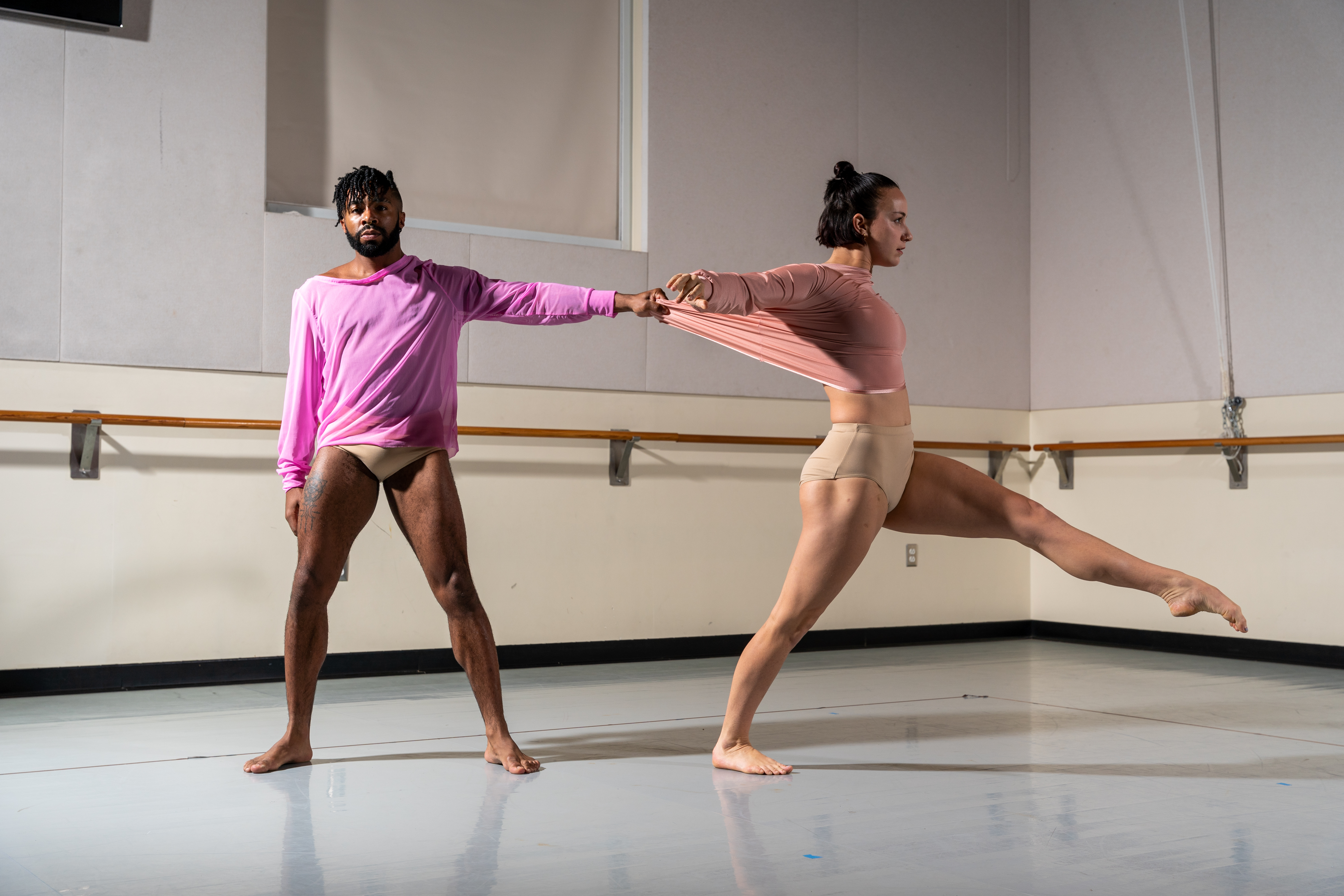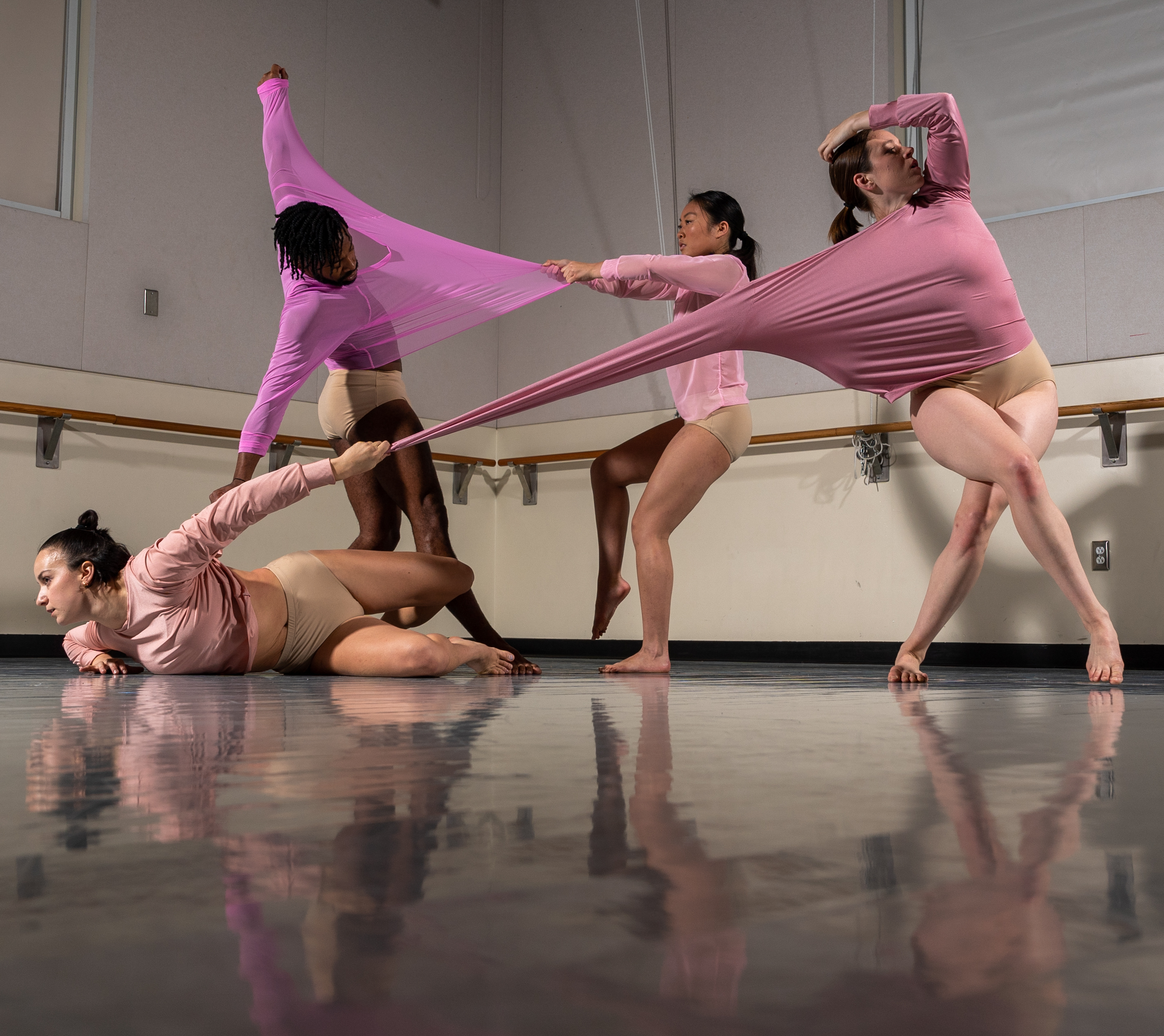 Photos by Jeff Liang
October 28, 2022 - 11:37am