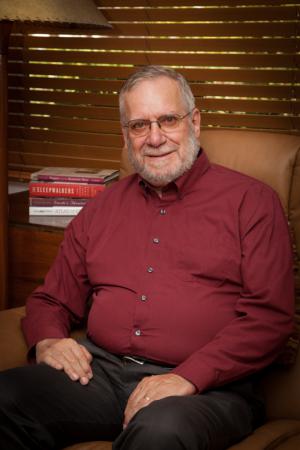 Office Location
:
Theater Dance West, Room 2510
Bio
:
Ph.D., University of East Anglia
Simon Williams was a Professor in the Department of Theater and Dance for thirty years. He has taught at universities on four continents, including the University of Regina, of Alberta, Cornell University and, since 1984, UCSB. He has published widely in the fields of European continental theatre, the history of acting, Shakespearean performance, and operatic history. His major publications include German Actors of the Eighteenth and Nineteenth Centuries (Greenwood, 1985), Shakespeare on the German Stage, 1586-1914 (Cambridge, 1990), Richard Wagner and Festival Theatre (Greenwood, 1994), and Richard Wagner and the Romantic Hero (Cambridge, 2004). He has contributed numerous articles in his fields of specialty in edited volumes and leading periodicals. He is also an active director and reviewer of opera. His current projects include co-editing A History of the German Theatre for Cambridge University Press and studies of Shakespeare in the eighteenth century and European opera in the nineteenth.